Home
➠ Bulk SMS Software for Android Mobile Phone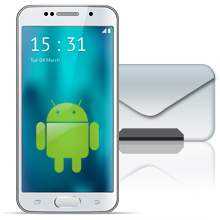 Bulk SMS Software for Android Mobile Phone
Android SMS messaging software helps you to send bulk SMS from computer or laptop connected with android technology based mobile phones. Bulk SMS Tool for Android Mobile Phone is developed to send multiple text messages from PC connected via android mobile phones to individuals or list of phone numbers.
Order Bulk SMS Software for Android Mobile Phone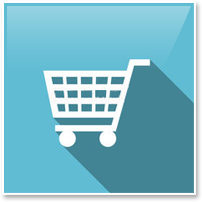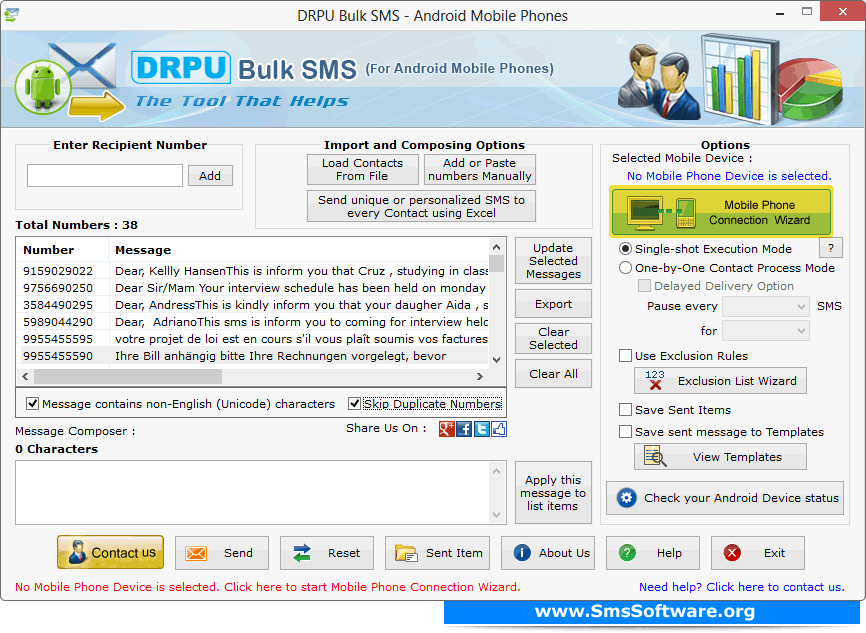 Click on "Mobile Phone Connection Wizard" to connect your android phone with software.
Bulk SMS Software for Android Mobile Phone More Screenshots >>
➢ Android SMS application sends bulk numbers of text messages using android technology based mobiles.
➢ Android SMS messaging software provides facility to send notification or standard messages.
➢ Android SMS program allows user to skip duplicate contact number entries.
➢ Software helps user to load contact numbers from text file and excel file.
➢ Also supports unicode characters to compose and send messages.
➢ Bulk SMS android program is integrated with delay delivery option to control the load of SMS broadcasting.
➢ Software provides option to save sent message to templates.